Listen to this article
---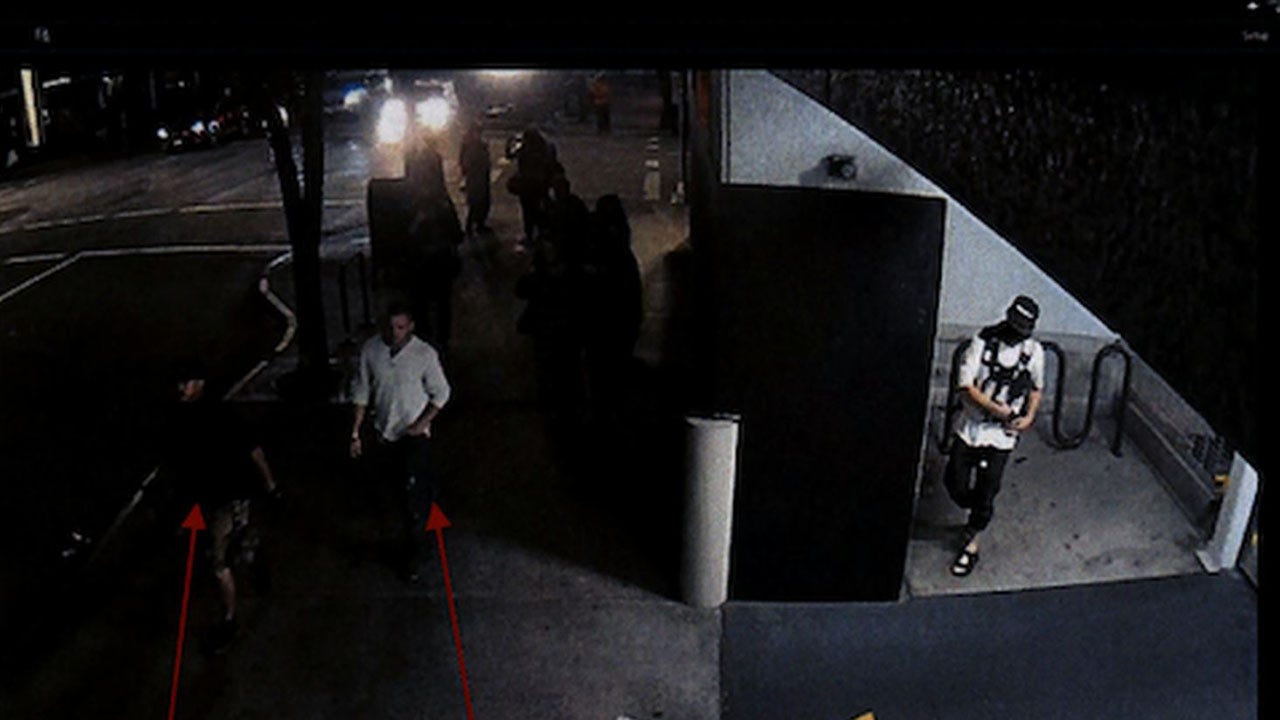 9:14 AM 9/6/2020 – Antifa shooter Michael Reinoehl appeared to target victim: photos

Michael Novakhov – SharedNewsLinks℠ | In Brief | 
–
Michael Novakhov – SharedNewsLinks
Antifa shooter Michael Reinoehl appeared to target victim: photos
1. World from Michael_Novakhov (27 sites): FOX News: Portlands Antifa gunman appeared to target victim, police say
What's going on in south Caucasus region?
News 12 Home: Pope: Gossiping is plague worse than COVID
7:32 AM 9/6/2020 Wealthy NYC woman, 20, facing 4 years in prison after BLM rampage | Global Security News – globalsecuritynews.org
Posts – bklyn-ny.net | The Brooklyn Bridge
FOX News: Wisconsin university quarantines students from 9 fraternities and sororities, as latest school grapples with coronavirus threat from parties
4:47 PM 9/5/2020 – Saved and Shared Stories
ReutersVideo's YouTube Videos: Protests erupt over Daniel Prude's death
Trump News TV from Michael_Novakhov (15 sites): msnbcleanforward's YouTube Videos: Demonstrators Confront Counter-Protesters In Downtown Louisville | MSNBC
RussiaToday's YouTube Videos: Abandoned lighthouse lit up to honor 75th anniversary of the end of WW2 in Sakhalin
Trump Investigations from Michael_Novakhov (124 sites): Trump News TV from Michael_Novakhov (15 sites): msnbcleanforward's YouTube Videos: Velshi: Trump Has A History Of Disrespecting The Military | MSNBC
Trump News TV from Michael_Novakhov (15 sites): msnbcleanforward's YouTube Videos: Experts Dispute CDC Readiness With COVID Vaccine by Nov. 1 | MSNBC
Blogs Review 2:37 PM 9/5/2020 | FBI Reform fbireform.com
Michael Novakhov – Google Search
11:13 AM 9/5/2020 – Tweets by @mikenov
Racial tensions roiling US pose target for election meddling
9:40 AM 9/5/2020 – WHO: Mass COVID Vaccinations Unlikely Before Middle of 2021
1. Russia from Michael_Novakhov (115 sites): Voice of America English: WHO: Mass COVID Vaccinations Unlikely Before Middle of 2021
8:07 AM 9/5/2020 – Crossfire Hurricane Investigation: It was just a GAS! FBI is dead. The new Service is needed (they are always needed), with the completely different outlooks and mentality than in those present days Pinkertons but without their skills, acumen, and efficiency.
Ex-F.B.I. Agent in Russia Inquiry Says Trump Is a National Security Threat
7:09 AM 9/5/2020 – fbi surveillance Google News: Peter Strzok, Notorious Ex-G-Man, Explains Himself And Takes Aim At Trump
FOX News: Biden campaign touts it has resources to go wide, go deep
Domestic Terrorism in the US, Disinformation and the Impact of COVID19
6:26 AM 9/5/2020 – Two 'Boogaloo Bois' are charged with attempting to team up with Hamas to blow up courthouse and assassinate US senators | White supremacist extremists (WSEs) as threat to US security | The Department of Homeland Security concluded that domestic white supremacist groups pose a greater terroristic threat to the United States than foreign extremist groups
–
Michael Novakhov – SharedNewsLinks
Antifa shooter Michael Reinoehl appeared to target victim: photos
---
Skip to main content
September 5, 2020 | 1:01pm | 
Updated September 5, 2020 | 4:45pm
Enlarge Image
Jay Danielson (black t-shirt, left), and Michael Reinoehl on the far right. Portland Police
The self-described antifa member who shot a Trump supporter in Portland last Saturday appears to have targeted his victim, 
new images show
.
The pictures, from a surveillance video released by Multnomah County District Attorney Mike Schmidt, show 
Michael Forest Reinoehl
 ducking into the alcove of a parking garage, then emerging to follow two counterprotesters who had just walked by, while reaching for his waistband.
A short time later, two gunshots were fired, one that hit the victims bear spray can and the other that proved fatal, 
The Oregonian
 reported. The footage, pieced together with photos from other surveillance cameras and witness videos, includes a scene where Reinoehl is seen with his right arm extended as a cloud of bear spray erupts near the victim, Aaron Jay Danielson.
Police found a single Winchester .380-caliber bullet casing on the street, a metal canister of bear spray that was hit with a bullet and a collapsible metal baton near Danielsons body, according to documents from the DAs office made public Friday. Danielson had been spraying the bear mace in the moments before he was shot, witnesses told cops, according to the Daily Mail.
Danielson, 39, was pronounced dead at 8:55 p.m. last Saturday on Southwest Third Avenue, about 10 minutes after the shooting was reported. He died from a single bullet to the upper right chest, an autopsy found. The bullet was found lodged in his back. A friend who was with him claimed they were hunted down and that the shooting was 
a planned execution.
Michael Novakhov – SharedNewsLinks℠