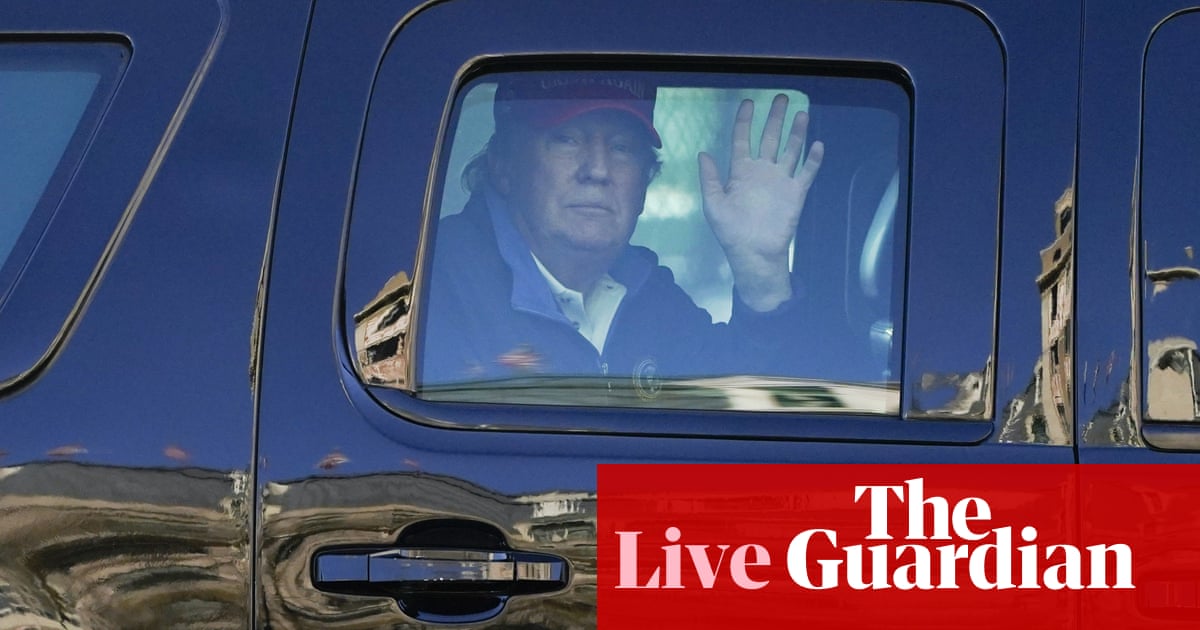 1.30pm GMT
Amidst Trump's Fox News-centric Twitter blitz this morning, comes this:
He won because the Election was Rigged. NO VOTE WATCHERS OR OBSERVERS allowed, vote tabulated by a Radical Left privately owned company, Dominion, with a bad reputation & bum equipment that couldn't even qualify for Texas (which I won by a lot!), the Fake & Silent Media, & more! https://t.co/Exb3C1mAPg
1.10pm GMT
… and welcome to another day of coverage of US politics, the coronavirus outbreak in the US and the politics of the coronavirus outbreak in the US – which are, as ever, inter-twined and all-consuming.
On Saturday Trump supporters came to Washington, Trump left Washington, to play golf, and at the end of the day Johns Hopkins University had counted 166,000 or more new Covid cases countrywide.
This is why @FoxNews daytime and weekend daytime have lost their ratings. They are abysmal having @alfredenewman1 (Mayor Pete of Indiana's most unsuccessful city, by far!) on more than Republicans. Many great alternatives are forming & exist. Try @OANN & @newsmax, among others! https://t.co/ewHE8GBRNy
Related: 'Walked a fine line': how Fox News found itself in an existential crisis
Mike Nova's favorite articles on Inoreader