---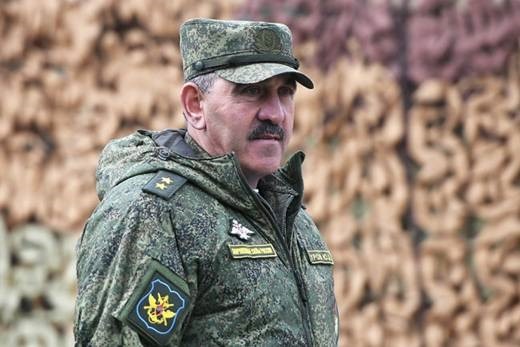 Le FSB qui était chargé de l'Ukraine (en matière d'espionnage, les anciennes républiques d'URSS sont du ressort du FSB et le reste du monde du SVR) n'a pas vu que la grande majorité des populations non russophones étaient hostiles à la Russie. Cela est curieux car ce fait est de notoriété publique. La résistance héroïque à l'offensive russe a donc constitué une surprise de taille pour le corps expéditionnaire russe qui pensait pouvoir prendre Kiev en quelques jours.
De son côté, le SVR a totalement sous-estimé la capacité d'union du monde occidental en général et de l'Europe en particulier. Mal informé, le Kremlin pensait que certains pays se désolidariseraient de Washington et que cette union éclaterait « façon puzzle ».
Advertisements | Advertising at The News And Times | <a href="http://advertising-newsandtimes.com" rel="nofollow">advertising-newsandtimes.com</a> | WE CONNECT!
Et enfin, le service de renseignement militaire GRU a mal évalué les capacités militaires de l'Ukraine (la défaite de la prise de l'aéroport d'Hostomel par un assaut aéroporté qui devait ouvrir les portes de la capitale a été un élément marquant de l'échec russe. Cet échec provient de la mauvaise évaluation par le GRU des forces ukrainiennes dans cette zone).
Ensuite, le GRU semble avoir été incapable de fournir des renseignements stratégiques et tactiques concernant l'Ukraine. À aucun moment le flux d'armes occidentales n'a pu être interrompu. Enfin, le GRU n'a pas vu la concentration de forces blindées-mécanisées ukrainienne dans le nord du pays qui ont permis le déclenchement de l'offensive couronnée de succès sur Karkhiv. Où sont le renseignement aérospatial, les drones de reconnaissance, les commandos spetsnaz infiltrés dans la profondeur, les agents de renseignement ?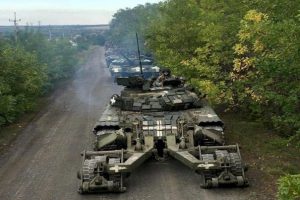 La rumeur court que Poutine, fou-furieux, s'est retiré au début septembre dans une villa à Sotchi refusant de recevoir ses responsables militaires et du renseignement. Sa première décision semble avoir été la nomination d'un nouveau responsable à la tête du GRU : le colonel général Yunus-Bek Bamatgireyevich Yevkurov. Sa carrière militaire l'a mené sur divers théâtres d'opérations, son héroïsme lui ont valu le titre de héros de la Russie pour sa conduite au Kosovo face aux forces de l'OTAN.
Cet épisode peu connu est révélateur de l'état d'esprit des responsables politiques et militaires américains : les Russes avaient occupé par surprise l'aéroport Slatina de Pristina le 11 juin 1999. Un groupe de spetsnaz-GRU russes à la tête de cette opération avait pour chef le commandant Yunus-Bek Yevkurov. Le général américain Wesley Clark, commandant en chef des forces de l'OTAN de l'époque avait alors donné l'ordre au général britannique Mike Jackson commandant le « Corps de réaction rapide allié » (ARRC) de procéder à la prise par la force de l'aéroport. Une véritable querelle entre les deux hommes avait abouti à la réponse de Jackson à son supérieur hiérarchique (au sein de l'OTAN) Clark : « Je ne commencerai pas la Troisième Guerre Mondiale pour vous! » ». Il est à espérer que les responsables politiques et militaires soient aussi clairvoyants aujourd'hui.
De 2004 à 2008, Yevkurov a été commandant militaire adjoint à l'état-major de la région militaires Volga-Oural avant d'être nommé en 2008 comme président par intérim de la république d'Ingouchie. Il a été immédiatement confirmé à ce poste par l'Assemblée populaire d'Ingouchie pour cinq ans.
Le 22 juin 2009, il a été gravement blessé lors d'un attentat à la bombe visant son cortège présidentiel. Les auteurs étaient des terroristes islamistes. Il a quitté ses fonctions en juin 2019.
Le 8 juillet 2019, il a été nommé adjoint du Ministre de la Défense Sergueï Choïgou comme lieutenant général. Il a été promu colonel général le 8 décembre 2021.
Son neveu, le capitaine Adam Khamkhoev, qui commandait une compagnie d'assaut aéroportée est tué en Ukraine le 21 mai 2022.
Cela dit, le changement du responsable d'un service de renseignement n'a pas des résultats immédiats sur le terrain car le renseignement est une discipline de longue haleine. Par contre, la première chose qu'un nouveau chef fait en général, c'est de « couper les branches pourries ». Il devrait donc avoir un nettoyage interne en profondeur. Mais cela prendra du temps pour les remplacer.
Publié le
septembre 20, 2022