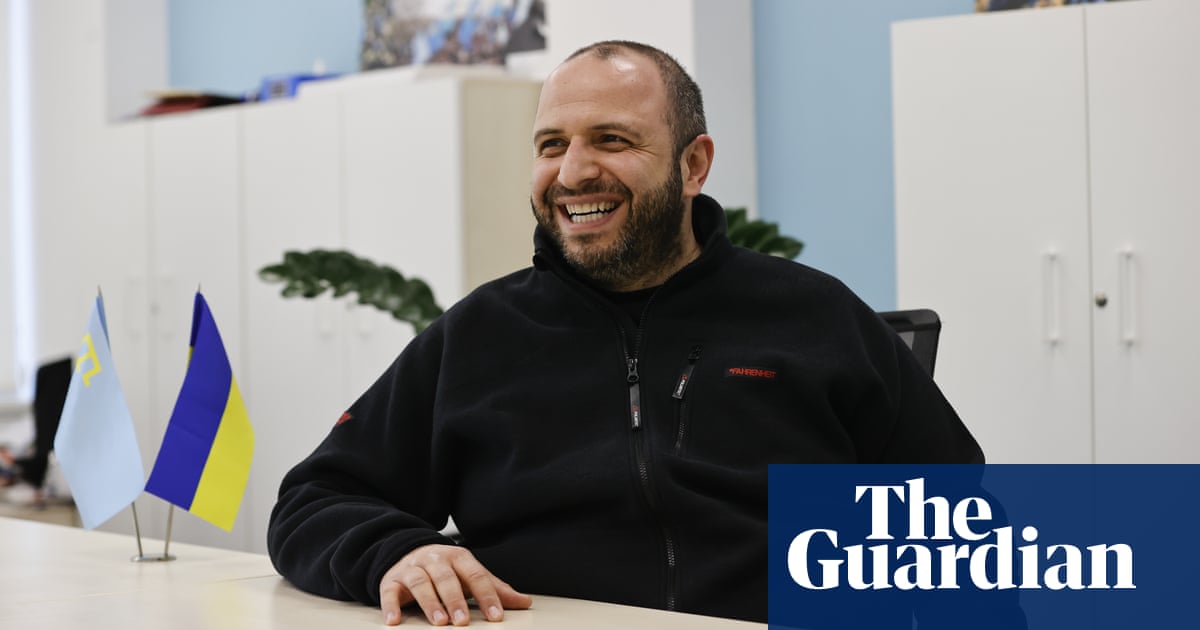 Rustem Umerov, who is set to become Ukraine's new defence minister, is a leading member of the Crimean Tatar community who has represented his country in sensitive negotiations with Russia.
Umerov was born in Soviet Uzbekistan, the country his family was exiled to under Stalin, and moved back to Crimea in Ukraine as a child when the Tatars were allowed to return in the 1980s and 1990s.
The 41-year-old Muslim started out in the telecoms business in 2004 and was elected to parliament in 2019.
There he served as co-chair of the Crimea Platform, an international diplomatic effort aimed at reversing Russia's 2014 annexation of the peninsula.
He has worked for years as an adviser to the historic leader of the Crimean Tatars, Mustafa Dzhemilev.
Russia wrested control of Crimea from Ukraine in 2014 and pushed through a referendum on the annexation that was condemned as illegitimate by Ukraine and its western allies.
The Tatar community, which accounted for 12-15% of Crimea's two million residents, largely boycotted the vote.
Moscow then banned the Mejlis – the traditional assembly of the Tatar Muslim minority – declaring it an extremist organisation and has jailed members of the community since, citing security concerns.
"Russian propagandists invented the narrative of dividing the Ukrainian nation into ethnics to justify their military actions on the territory of our country," Umerov told Jordanian news site AmmanNet in an interview last year. "We do not feel any chauvinism or islamophobia [in Ukraine] regarding our ethnicity or religion."
Both after the annexation and after the start of Russia's full-scale invasion, Umerov has taken part in behind-the-scenes talks with Russian officials, including negotiating high-profile prisoner exchanges, and evacuations of civilians.
He was part of Ukraine's delegation in negotiations with Russia in the first weeks of the war and participated in talks on establishing an export corridor for Ukrainian grain through the Black Sea.
Russia has since pulled out of the grain deal, accusing Ukraine and its allies of failing to uphold a part of the agreement to facilitate Russian exports.
In September last year he was named head of the State Property Fund – a particularly tough role in Ukraine where the process of privatisation has been plagued by corruption.
In his video statement announcing the replacement on Sunday, President Volodymyr Zelenskiy said MPs would be called to vote on Umerov's nomination this week. The parliament "knows this person well and Mr Umerov does not need any additional introductions", he said.